March 10, 2015
we're excited to announce that stoops magazine is here!
stoops is a brand new, all new york city, skateboard magazine.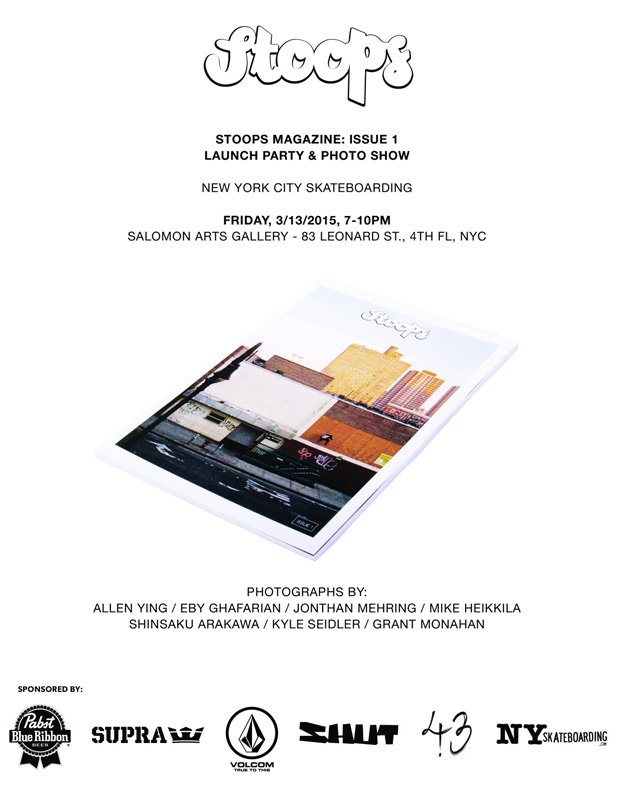 please join us this friday!
stoops magazine launch photography show
friday, march 13th, 2015
7-10pm
salomon arts
83 leonard st.
4th floor
manhattan, new york
order one from our online store.
please contact stoopsmag@gmail.com for wholesale inquiries.