March 20, 2013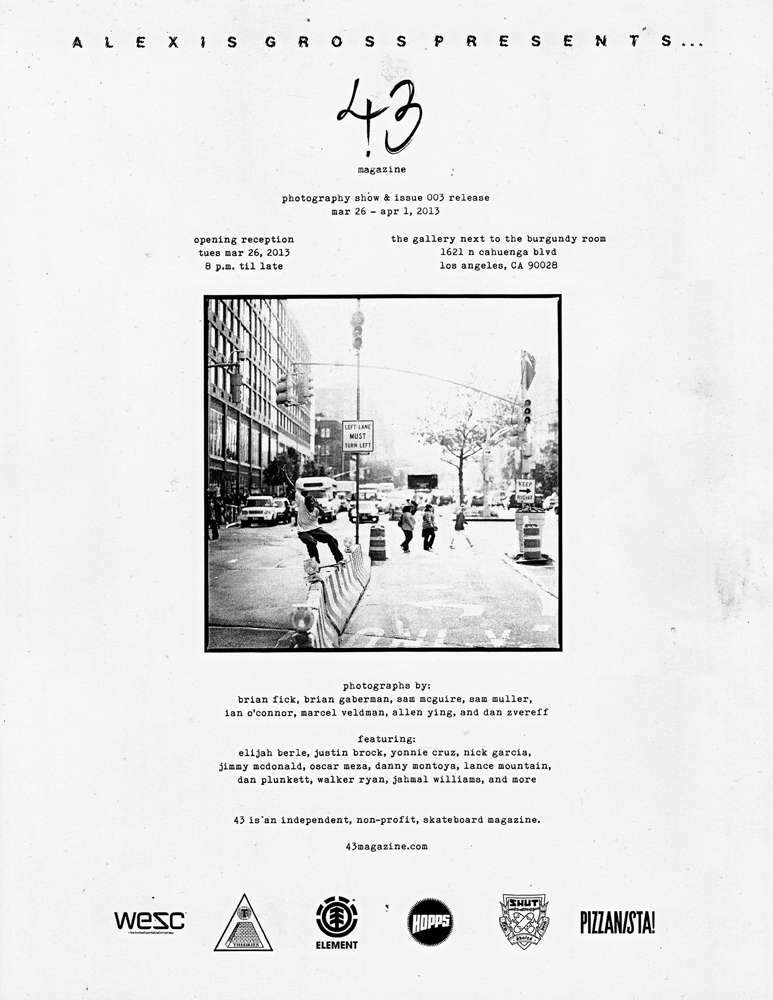 A L E X I S  G R O S S  P R E S E N T S . . .
43 magazine
photography show & issue 003 release
mar 26 – apr 1, 2013
opening reception
tues mar 26, 2013
8 p.m. til late
the gallery @ the burgundy room
1621 n cahuenga blvd
los angeles, CA 90028
photographs by:
brian fick, brian gaberman, sam mcguire, sam muller,
ian o'connor, marcel veldman, allen ying, and dan zvereff
featuring:
elijah berle, justin brock, yonnie cruz, nick garcia,
jimmy mcdonald, oscar meza, danny montoya, lance mountain,
dan plunkett, walker ryan, jahmal williams, and more
product raffle at the opening
videos showing every night
with support from:
wesc, theories, element, hopps, shut, pizzanista!