August 21, 2013
colin read's full length is going to be awesome, and includes the subway skating section featured in 43 issue 003, along with more epic projects.
we're so psyched to be a part of this, see you there!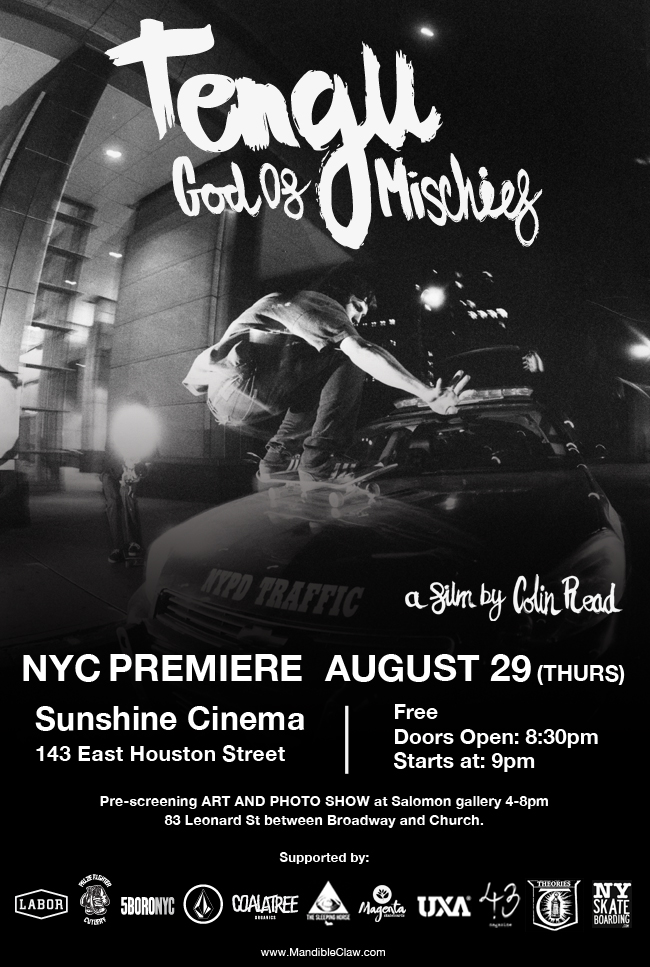 tengu: god of mischief
a film by colin read
–
thurs aug 29, 2013
art & photo show
4-8pm
salomon arts gallery
83 leonard st. 4th floor
b/t church & broadway
manhattan, new york
featuring previously unreleased works by
allen ying, alex fogt, ben kilpatrick, brian downey, carlos young,
cooper winterson, jayme lemperle, john lindsay, and many more.
–
world premiere

doors: 8:30pm
screening: 9pm
sunshine cinema
143 east houston st.
manhattan, new york
fb rsvp and previews
mandibleclaw.com
contact
–