January 9, 2015
from dec 16-21, 2014, we had a photography show at heron arts
in san francisco, california, to celebrate the release of issue 005.
these are some photos of the show and from the opening reception.
the show featured photographs from issue 004 & 005.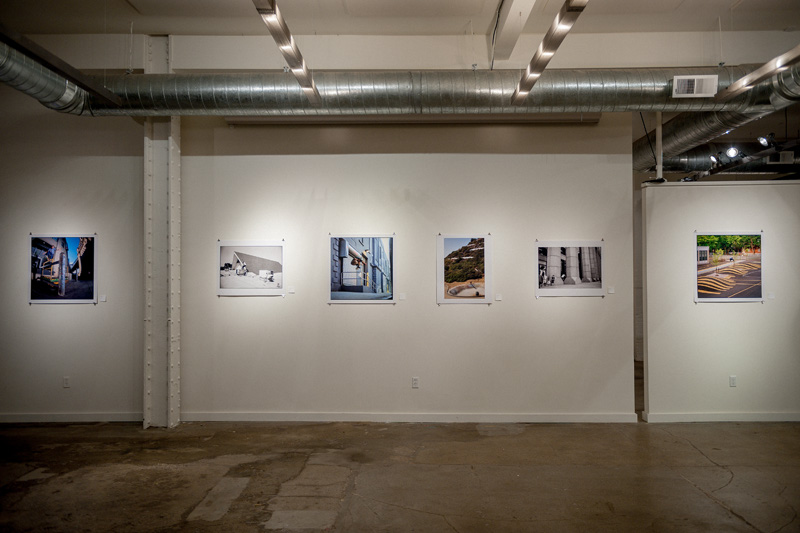 ryan lay, jordan taylor, jordan trahan, ernie torres, joel meinholz, and al davis.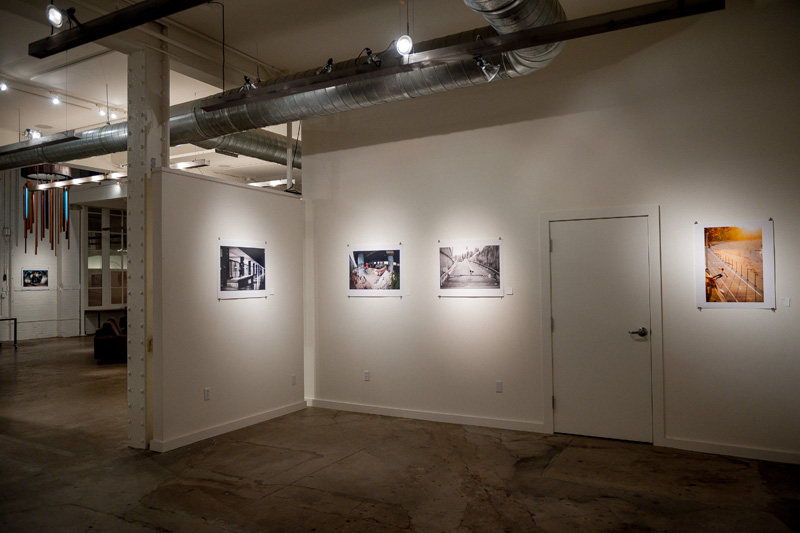 yonnie cruz, tony manfre, gilbert crockett, and curren caples.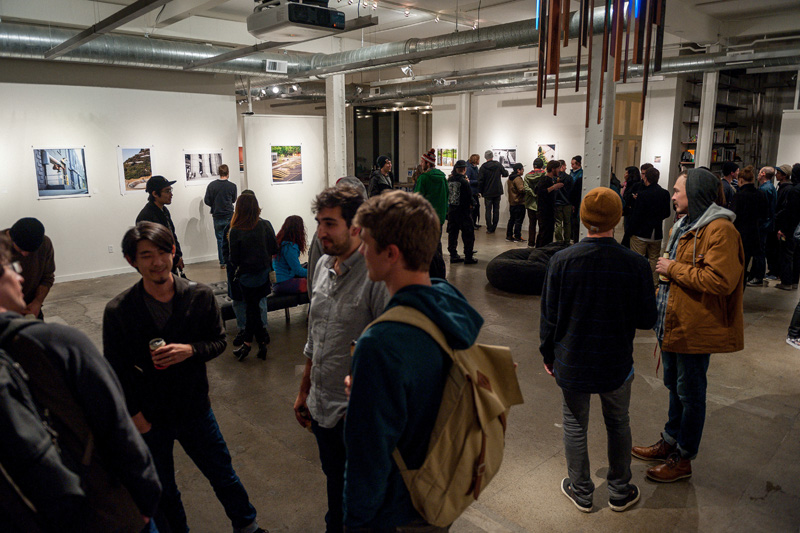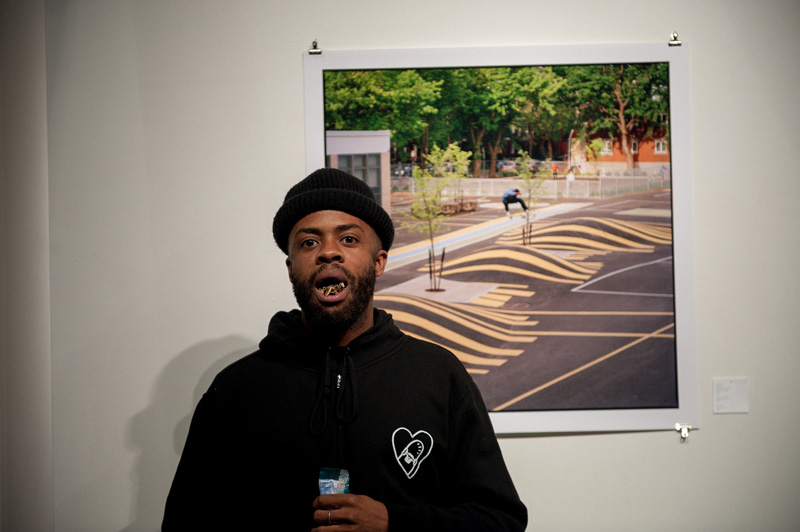 al davis has the cover, a full interview in issue 005, and a mouth full of
sunflower seeds; and he just turned pro the week before, congrats!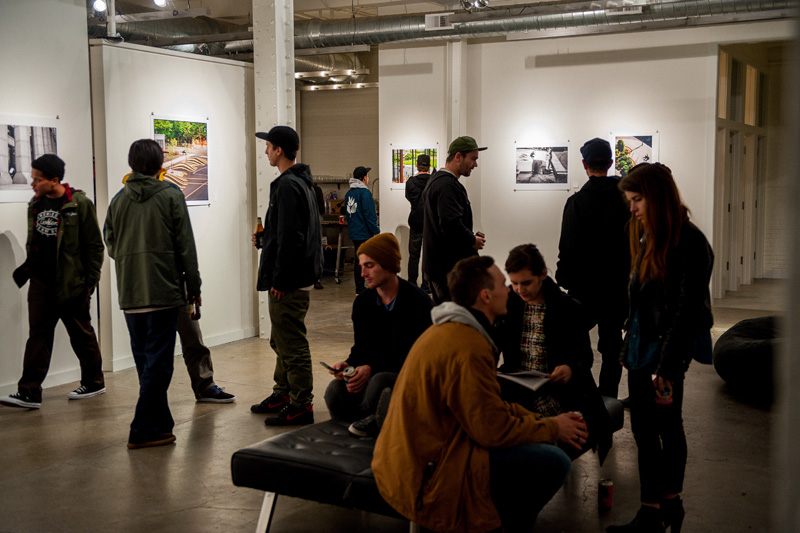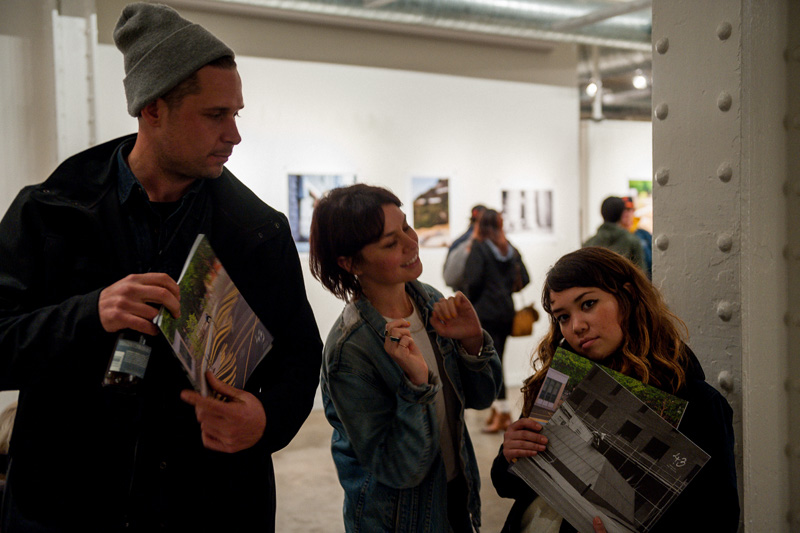 terry barentsen, marina forte, and tatum mangus.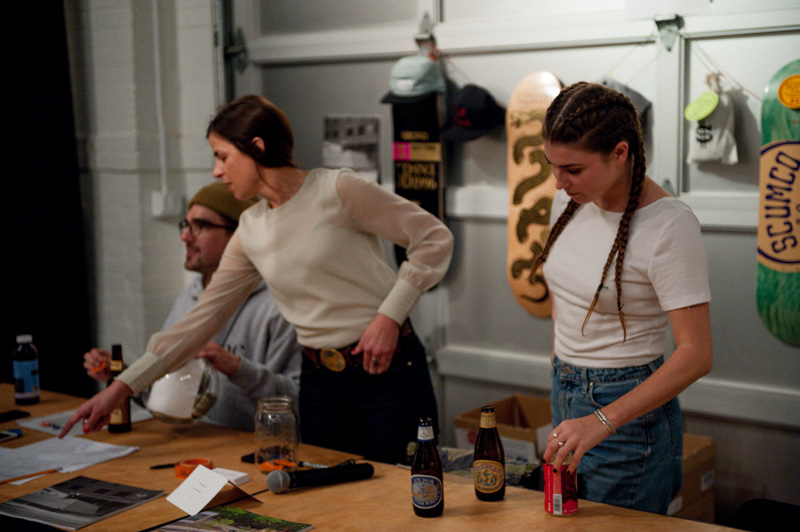 annette hartman and kate kilgour.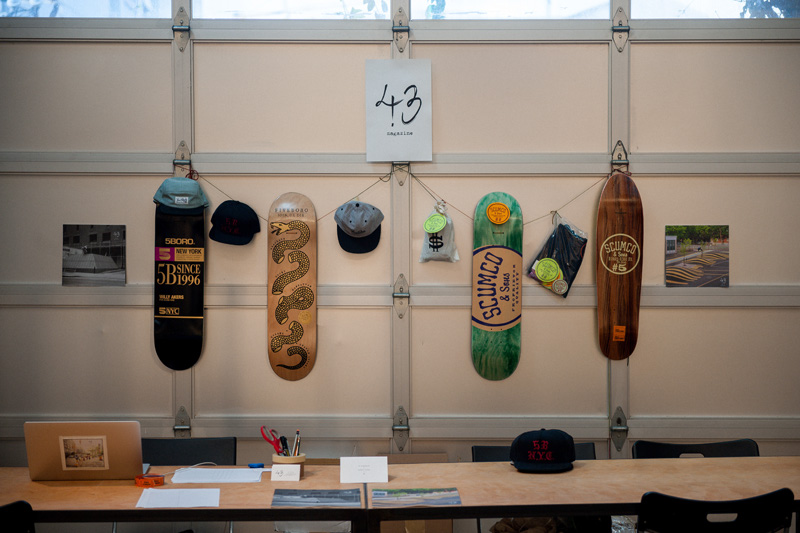 hats, shirts, and skateboards from 5boro and scumco & sons
were raffled off to those who purchased magazines.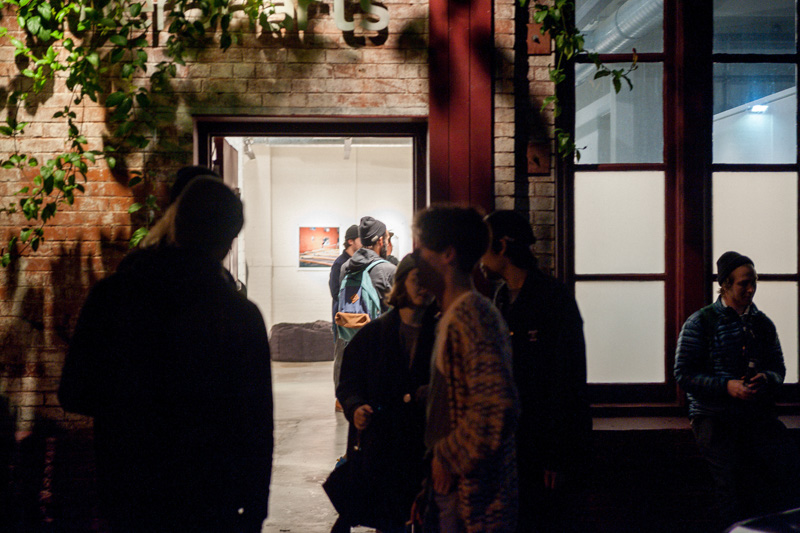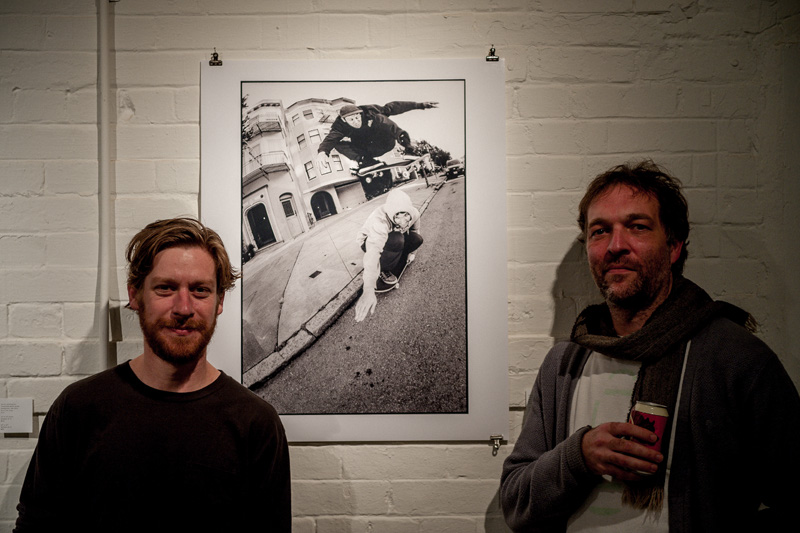 ben gore(left) ollies over leo valls, shot by richard hart(right);
as seen in issue 005, as well as magenta's old woops new groove.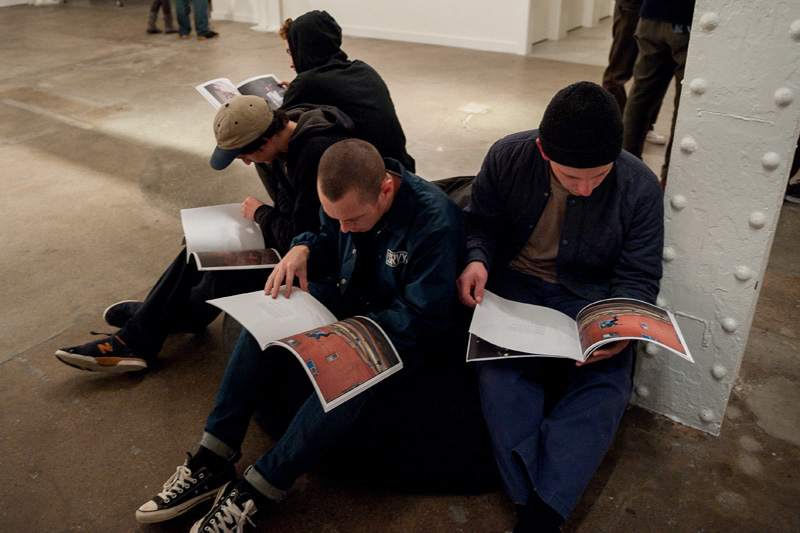 checking out aaron herrington's interview in issue 005.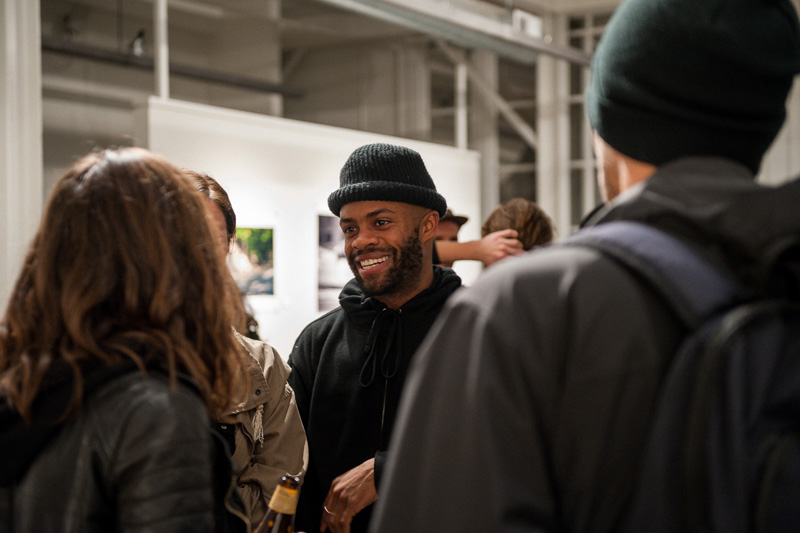 al davis.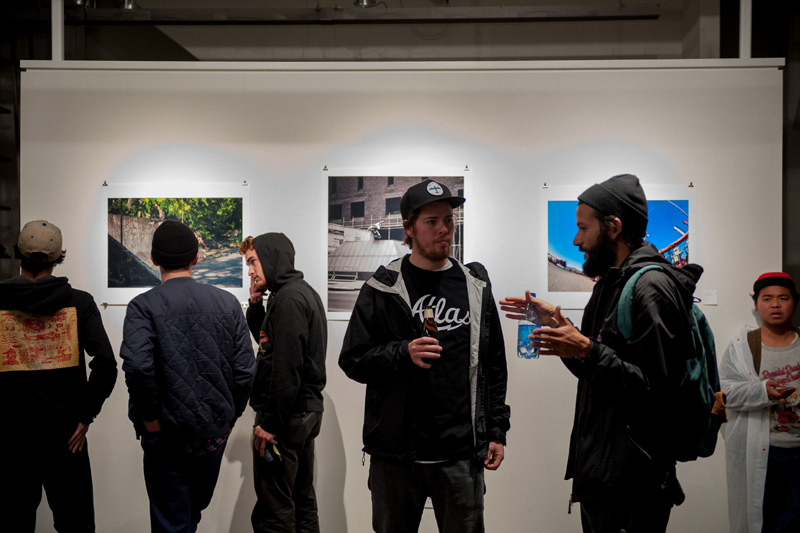 patrick beaudouin and 80s joe staley.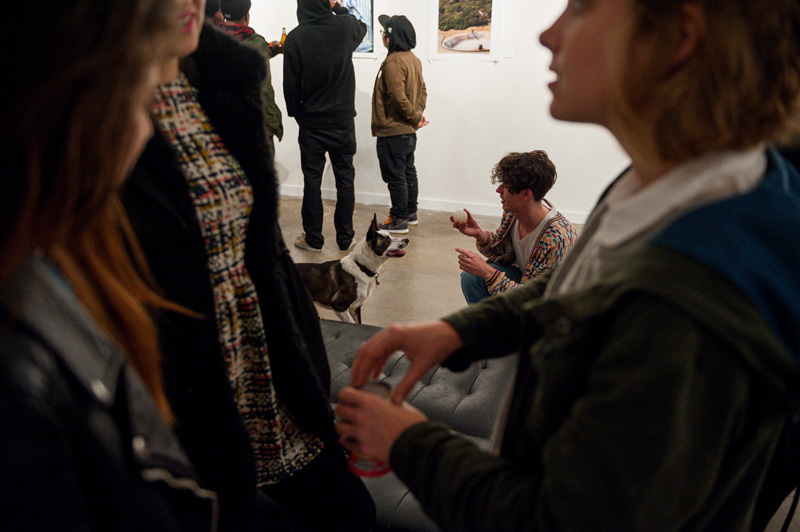 johann the dog and friends.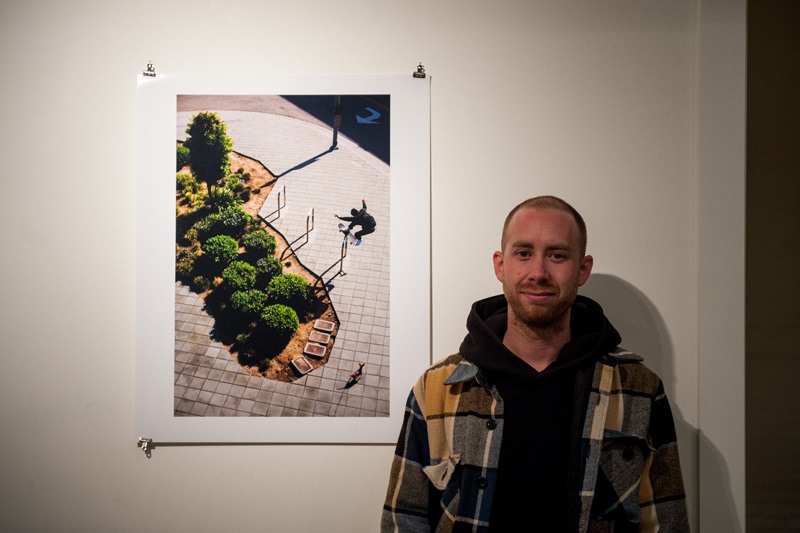 cameron strand and his photo of victor garibay from issue 005.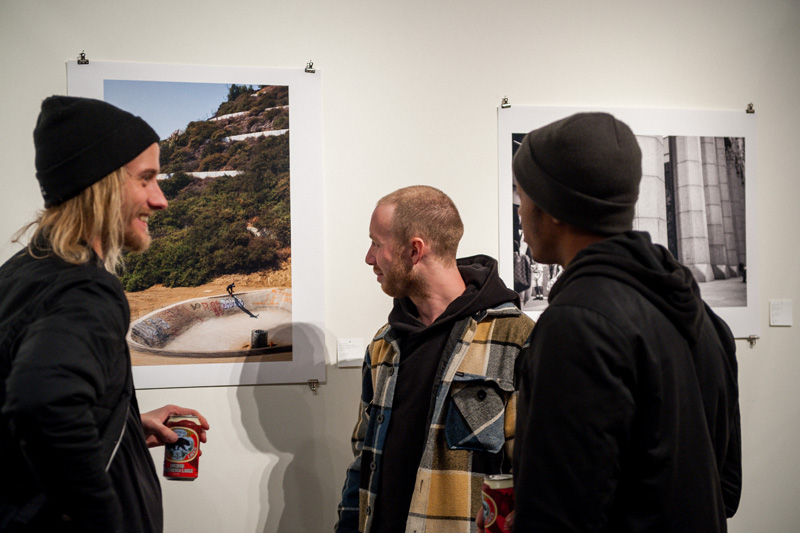 cameron strand and friends with his photo of ernie torres from issue 004.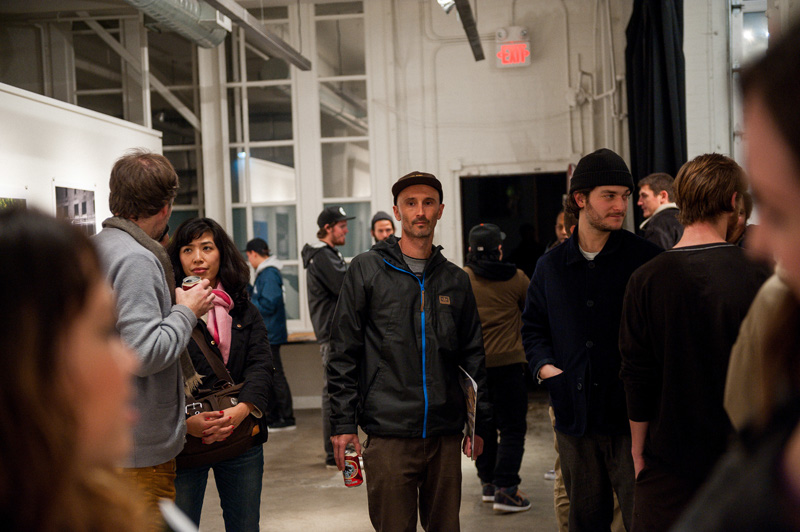 dave chami and evan kinori.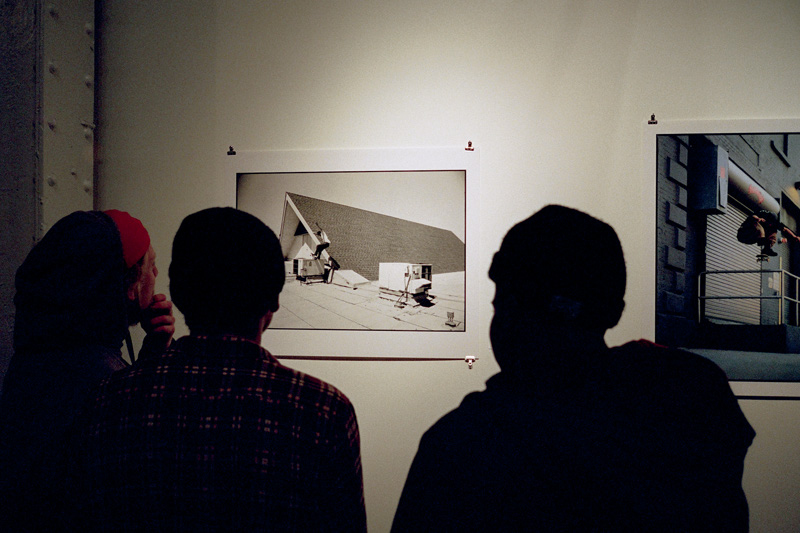 checking out the photo of jordan taylor shot by alex schmidt.

this is a little video of the show a day before the opening.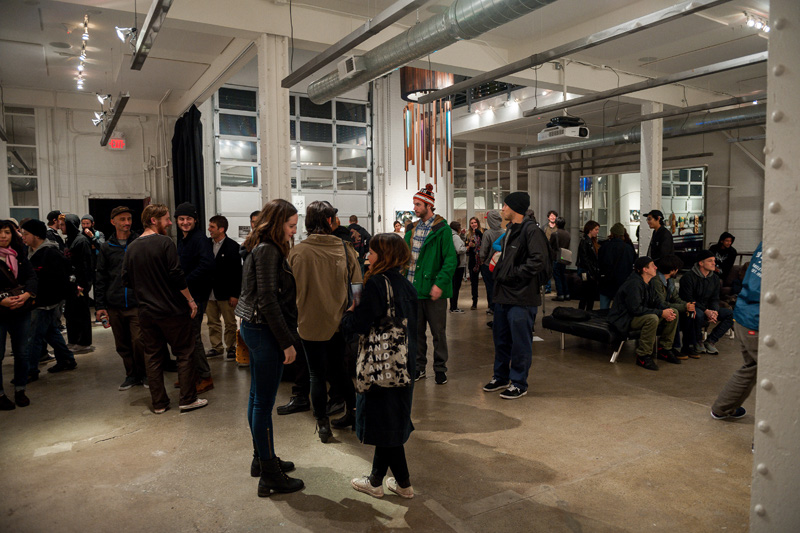 thanks everyone for joining us!
issue 005 is out now, featuring interviews with aaron herrington and al davis.
find it locally or order one direct.
thanks jenny houser, kate kilgour, and nich kunz for helping out,
510, 5boro, scumco & sons, and vans for the support,
anchor brewing for the beer,
and heron arts for hosting us!
view more on 43's facebook page.