November 27, 2013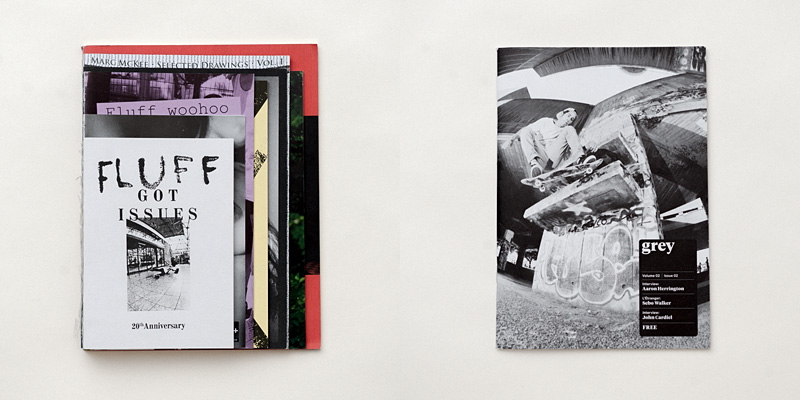 we're extremely excited to offer 2 unique independent skateboard magazines from europe for our north american friends:
fluff – got issues 20
from the netherlands, their 20th issue is actually 8 zines put together.
grey – volume 02 issue 02
from london, this issue featuring an aaron herrington interview.
check store.43magazine.com to see more previews, info, and to order a copy!