December 7, 2012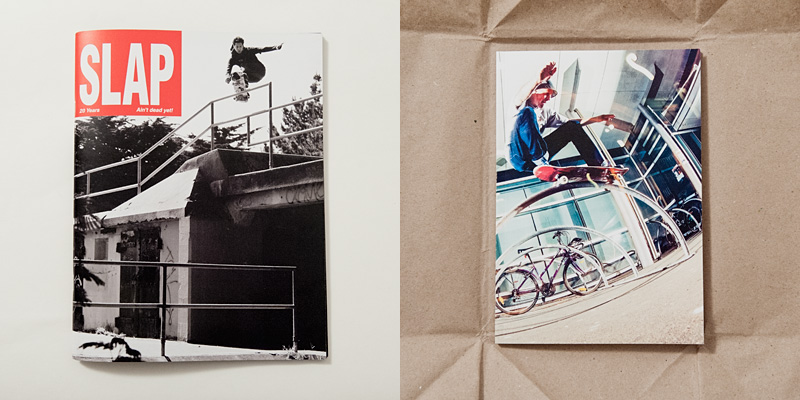 we're excited to add 2 new magazines to the 43 online store.
slap magazine's special 20th anniversary issue
slap was one of the best skateboard magazines out.
this is their first print issue since 2008, and it's completely ad free.
1,000 copies printed.
seconds magazine new zealand issue 003
seconds is a non-profit, advert free, independent skateboard magazine from new zealand.
includes a one off polaroid, and is wrapped in a nice kraft paper.
hand numbered edition of 150.
check the store for more previews and info on each.
order together or with prints to save on shipping.