June 14, 2012
on tuesday, june 5, 2012, we held a release party for
issue 002 of 43 at max fish in manhattan, new york.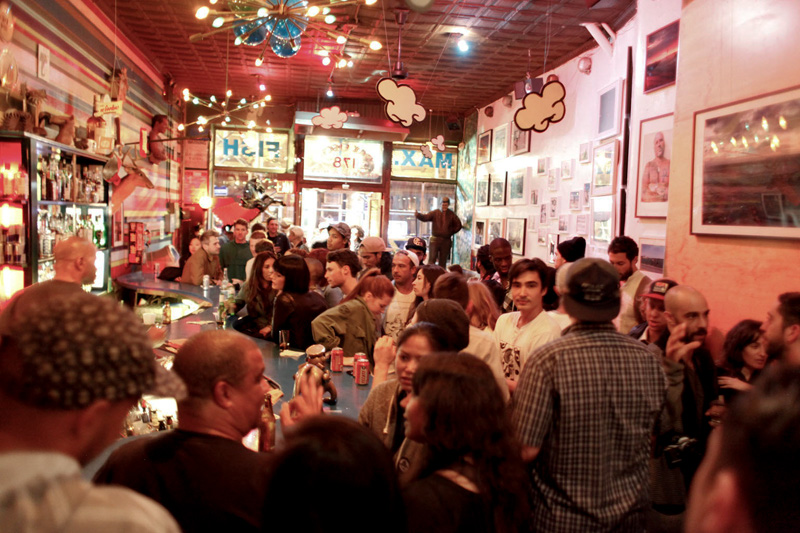 it was great to see so many friendly faces: jaime reyes, alex corporan,
josh stewart, jahmal williams, german nieves, kevin tierney, frankie galland,
dave caddo, yonnie cruz, john the man reeves, jerry mraz, billy rohan,
lee smith, eric rodent cheslak, john igei, and many more.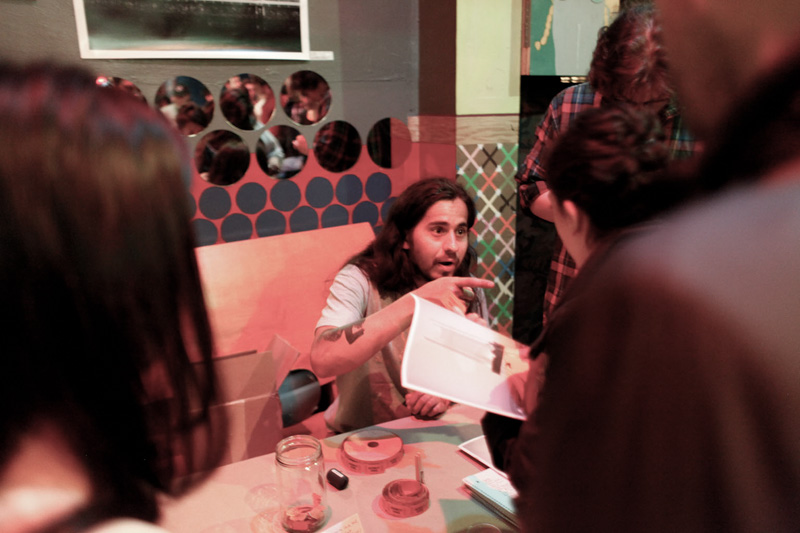 43 associates eby ghafarian(pictured here) and cole giordano handled
magazine sales, which came with pbr drink tickets and raffle tickets.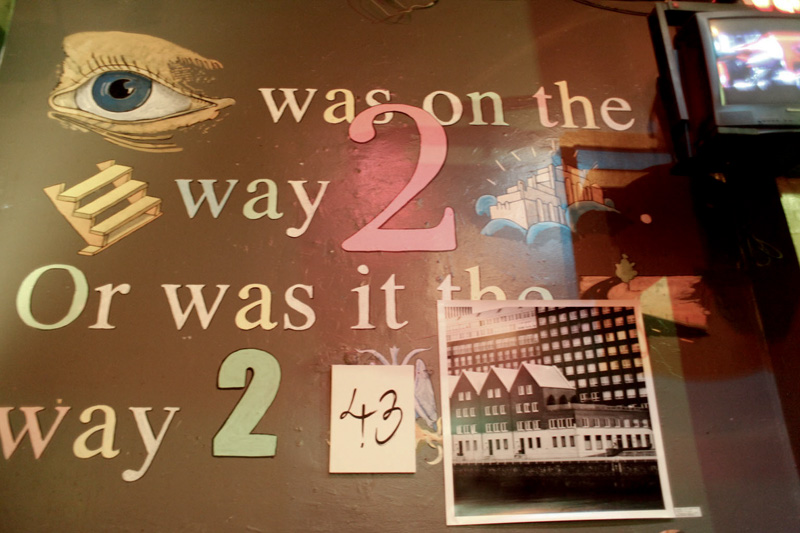 we raffled off a 30″ photographic print of wieger van wageningen from our magazine
launch party in october 2011. the photo was the back cover of issue 001:
wieger van wageningen – backside tailslide – rotterdam, holland – by marcel veldman – 2009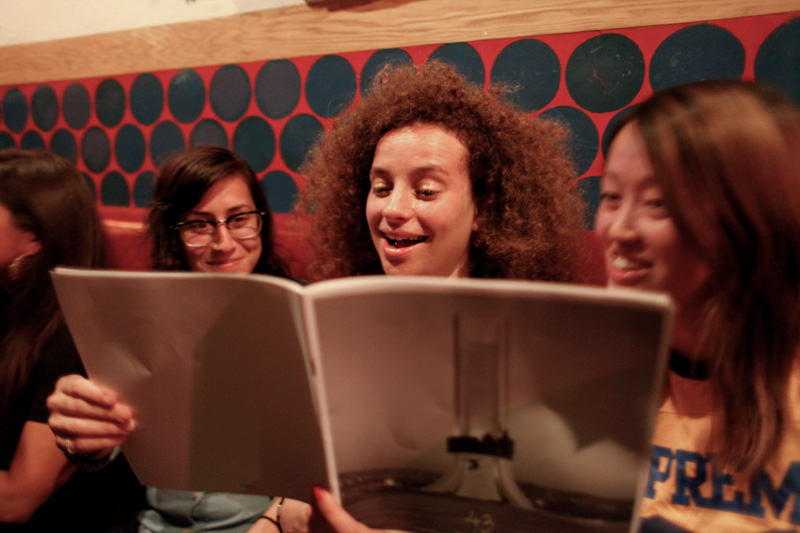 amanda kitt, louisa menke and jilleen liao, and a sneak peak at the cover:
dan plunkett – frontside ollie – izmir, turkey – by dan zvereff – 2011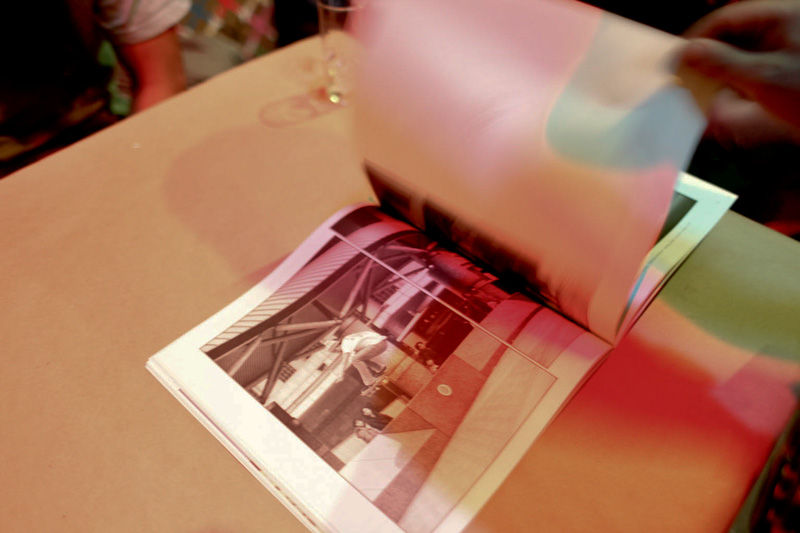 sneak peek at justin brock, shot by marcel veldman in taipei, taiwan, 2012.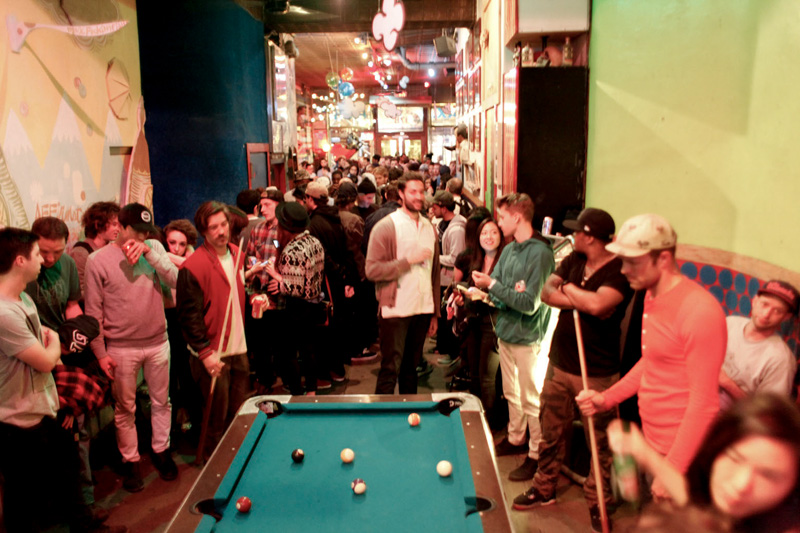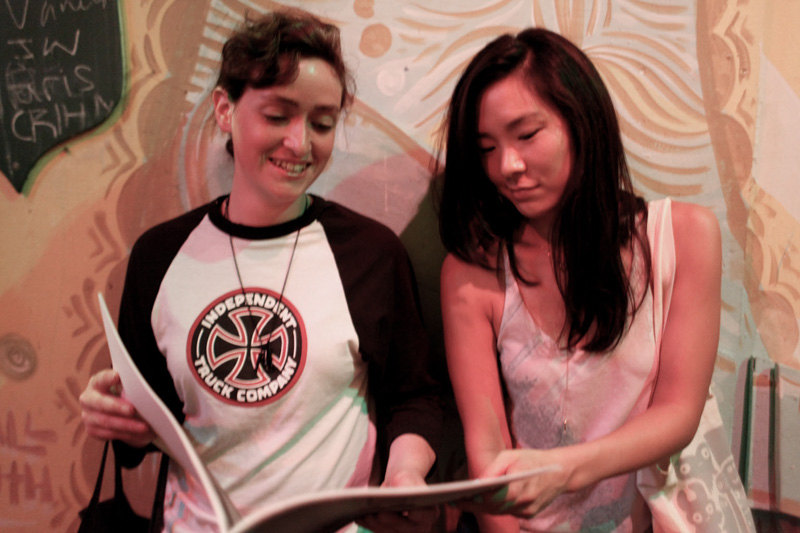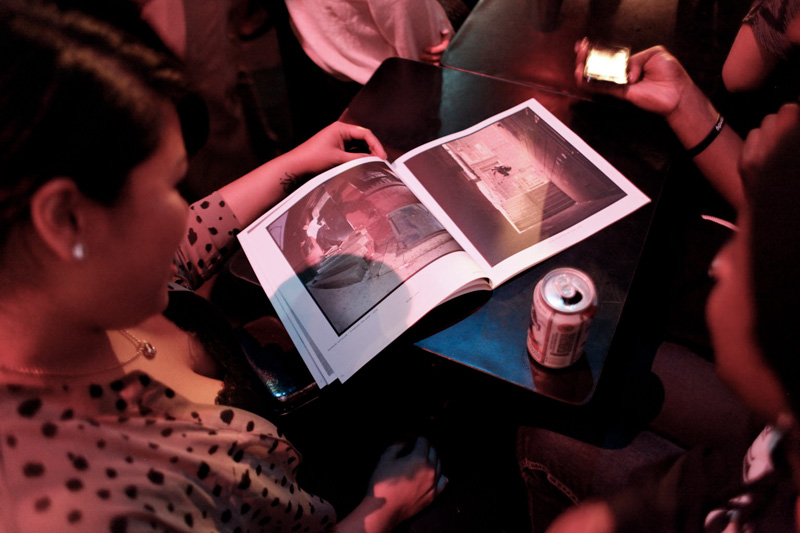 two photographs of walker ryan, shot in brooklyn, new york, by allen ying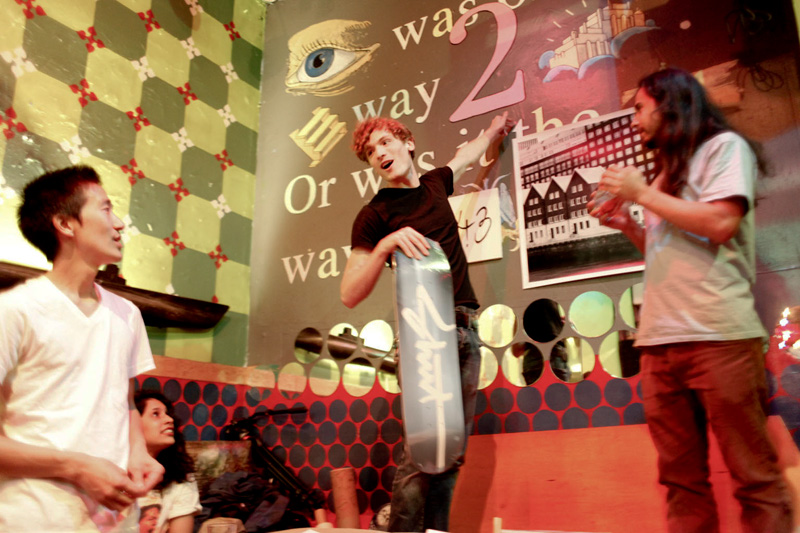 allen ying, cole giordano, and eby ghafarian,
about to raffle off a shut skateboard and the 30″ print of
wieger van wageningen shot by marcel veldman in rotterdam, holland.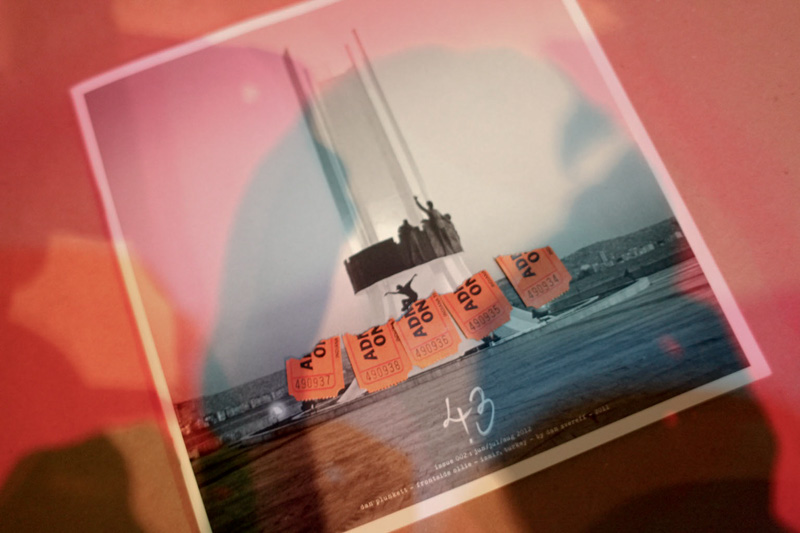 thanks everyone for joining us!
issue 002 is out now,
find it locally or order direct.
thanks shut skateboards for the support, and max fish for hosting us.
photos by jason lecras.
check out more on 43's facebook page.