June 11, 2012
we just received some copies of issue 001 back from our US magazine
distributor, ubiquity. they are available again on our back issues
page while supplies last. below is new peak at it.
our facebook page is our blog, check it out and like it
to keep up with 43 happenings.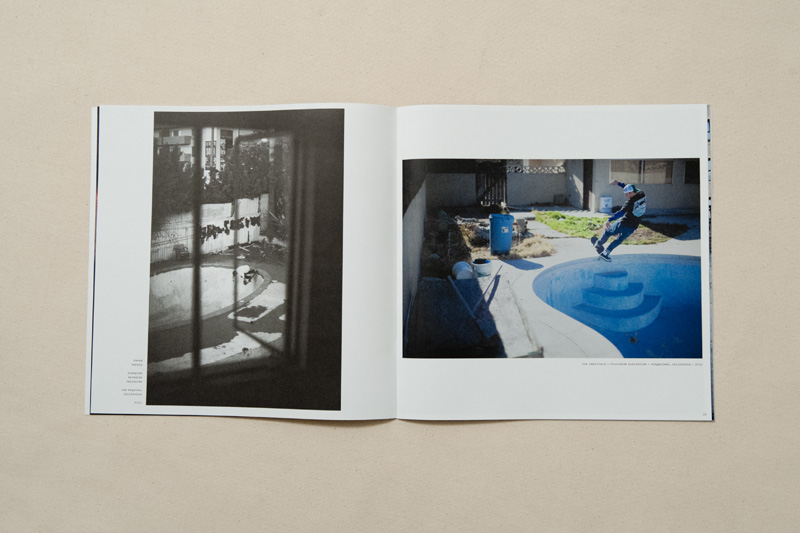 a spread from the article on brendan klein's series of pool photographs
raven tershy – nosegrab backside tailslide – los angeles, california – 2010
tom remillard – frontside boardslide – ridgecrest, california – 2011